​Q - "​​If my child misses a class would she be able to make it up?"

A - "Yes sure, have a look at the Timetable on our website and let us know the class your child would like to attend and we will let you know of availability"
Q – "My child gets anxious when I have to leave her, what should I do?"
A -   "When a child is reluctant to let the parent leave when they attend their first class, we work 
with the parent and make some suggestions as to how we handle the situation. It is important 
that our classes are a happy and caring experience"
Q -   "Why do parents have to leave?"
A -    "We do understand the parent wants to watch their precious child however, in almost all cases
  the child will often run to the parent during the class which is a distraction for the child and the
 other children. However we do have Open Week twice a year and parents are invited to come
 in and watch"
Q – "What if Granny, Aunty or a family member is visiting from Overseas, will they be allowed to watch?"
Q – "Do I need to pay extra for Insurances and music licences?"
A -   "No, it is included in the Fees for the entire time the child is with us"
Q – "Do we need to enrol every term?"
A - "No, once you have registered, your spot will be kept in the class for the year UNLESS you let us
  know prior to the commencement of the new term you are not returning"
​​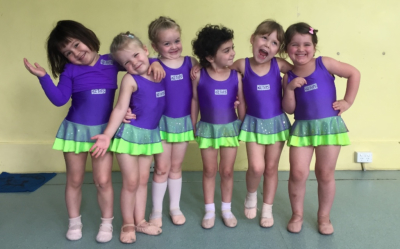 Q -   "Why do we have a uniform?
A -   "With many years of working with the Oz Tots, Oz Kids Dance, Oz Kinder age group and trying out 
 different options of attire, various outfits have caused too many distractions.
We have designed
  a practical and beautiful uniform which the children love AND is Australian made for Oz Tots & Oz Kids however the Oz Kinders are at an age where uniform is part of the discipline of dance
Q – "Why do you have concerts?"
A -   "Our concerts are held as an INTRODUCTION to the theatre. It's an 'exciting' experience being
on the stage in front of an audience which are mainly family and friends.
Their concert only
  lasts for approximately 1 hour.
The children love the beautiful lights and dressing up in a
 colourful outfit.
The inexpensive outfits are designed so that they can be worn after the event.
Through many years of putting on these concerts the children gain an incredible amount of 
 confidence which is heart-warming"
Oz Kids Dance & Oz Tots uniforms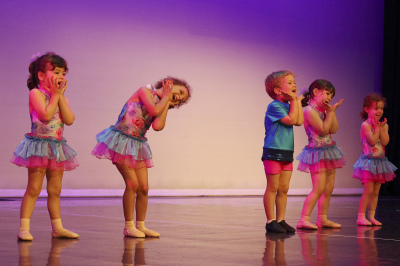 Example of concert outfits